Travel to Lanai - "The Pineapple Island"
People from Lanai love the easy-going pace and the true sense of Ohana (family) one gets from a small community.
If you want to travel to Lanai, get ready to separate yourself and go enjoy the great outdoors!
Size: 140 Square Miles (6th largest island)
Population: 3,102 (2010)
Largest City: Lanai City
Travel to Lanai- Points of Interest:
---
Shipwreck Beach - Final Resting Place of the London
The London reportedly lost its entire cargo of gold and silver. Too bad we can't go snorkeling here!
---
Garden of the Gods - Lanai's Top Attraction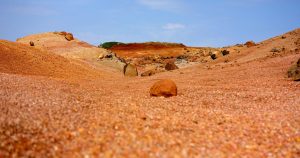 The Garden of the Gods is no ordinary rock garden! The formations and colors you'll see there are amazing, almost extraterrestrial.
---
Hulopoe Bay - World Class Beach on a Small Island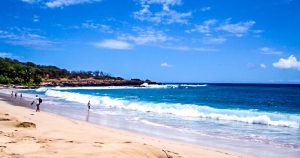 Check one of the most beautiful beaches in the world when you visit Lanai, Hulopoe Bay is located on Lanai's south shore.