Travel to Oahu - "The Gathering Place"
Historic icons in an urban setting, with the qualities of a small town and country living. Art, history, culture and activities means Oahu has something for everyone.
If you want to travel to Oahu, expect large cityscapes - later you'll be surprised by the tropical feel.
Size: 596 Square Miles (3rd largest island)
Population: 953,207 (2010)
---
Largest City: Honolulu
Travel to Oahu - Points of Interest:
---
North Shore - The First Spot for Surfing
If you're a pro surfer, you can skip this post. You already know that North Shore of Oahu boasts some of the best waves in the world.
---
Pearl Harbor - Pacific National Monument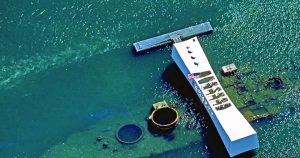 President Roosevelt called December 7, 1941 "a date which will live in infamy".
---
Waikiki - The Famous Hawaiian Beachfront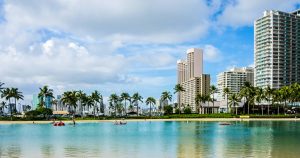 The Waikiki Historic Trail is one of Oahu's most popular walking tours - it covers 23 amazing sites.
---
Hanauma Bay - Voted #1 Best Beach in the USA, 2016!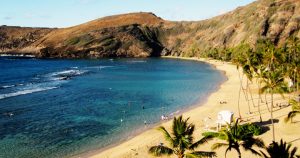 During your visit on Oahu, absolutely, positively do not miss Hanauma Bay!
---
Travel to Oahu, and take in the sights: