During your visit on Oahu, absolutely, positively do not miss Hanauma Bay!
---
Hanauma Bay is basically a snorkeler's and scuba diver's paradise, even if  you're a beginner.  There are beautiful coral reefs teeming with brightly colored tropical fish, all nestled within a stunningly beautiful bay, which is actually the crater of an ancient volcano.
It's quite common to spot a sea turtle or two in Hanauma Bay – so definitely make sure you have an underwater camera! (They are available for purchase on site if you don't have one).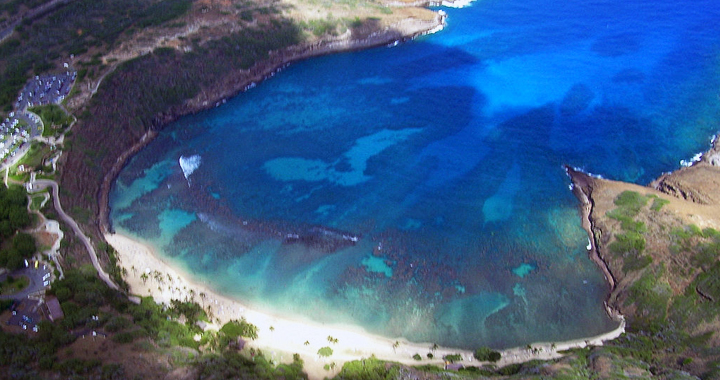 The bay is normally quite calm, which creates excellent visibility conditions and a safe swimming spot. Of course, you still need to keep your wits about you, obey lifeguards and all posted signs and swim with a buddy - this is still the ocean we're talking about here!
---
Brought to you by Travel to Paradise - your Hawaii Travel Agent vacation expert!