At Travel to Paradise, we pride ourselves in offering the best customized Hawaii Vacation package in the state. But don't just take our word for it - here are some real testimonials from real satisfied clients.
Amy and Paul's Story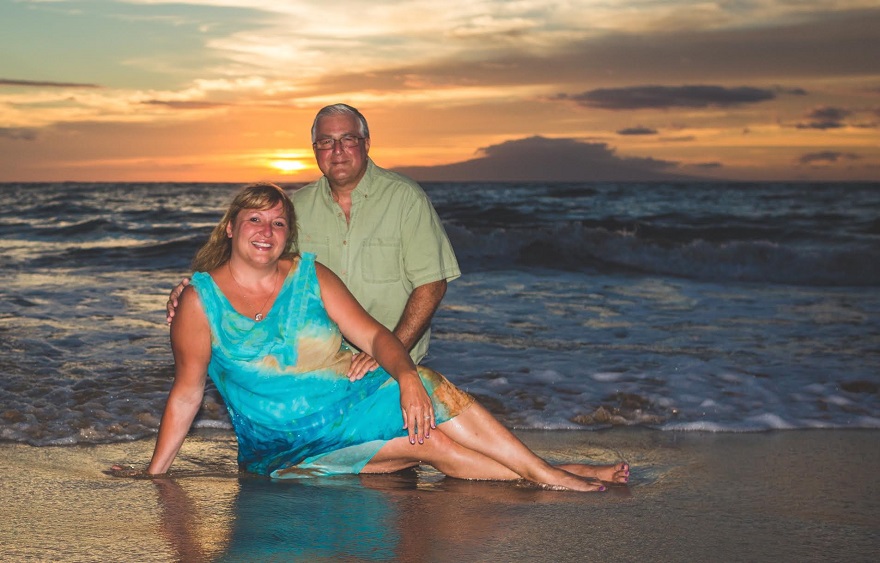 We can't thank you enough for helping us book the trip of a lifetime to celebrate a special birthday and anniversary. We tried to do this on our own with all the the tools and tips the internet offers, but it got so frustrating and it was so hard to sort the good reviews from the bad and make a selection that felt right. After booking several hotels and cancelling when we second guessed ourselves, we found your name online and that was the start of our world-class vacation. You talked with us, found out what we liked and picked the perfect place with all the perfect trimmings and we could not have been more thrilled.
You tended to every detail and made sure everything was perfect. We never had a question or a problem and we got to experience the best of Maui, thanks to your planning and recommendations. And we didn't even start to plan this until 30 days before we wanted to leave.
Without your help I would have worried all along. You gave us the Aloha spirit of Hawaii before we even left and we can't thank you enough. Thank you again for your professionalism, can-do spirit and for sharing all your insider secrets. I think it truly made the difference between just another vacation and one I that I will never forget.
Looking forward to booking our next trip with you very soon!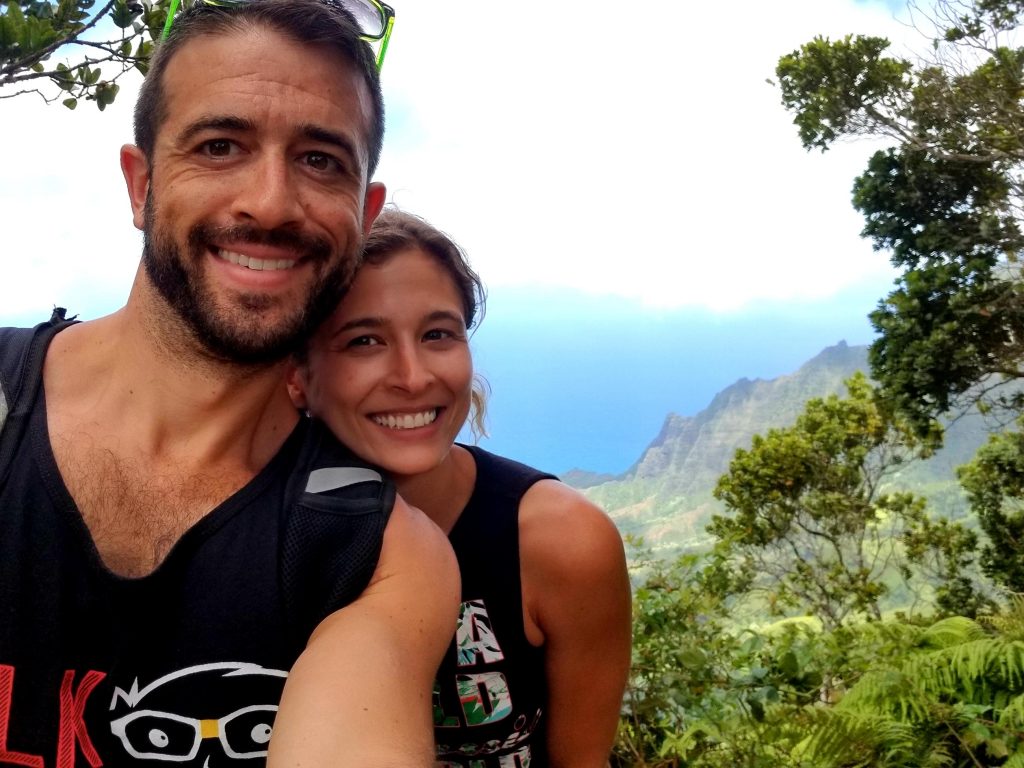 Andy and Kim from Boston, MA
My wife and I had never used a travel agent in the past, but decided to give Paula a try after looking at her website and realizing we did not know much about Kauai.  From the beginning, she communicated very thoroughly and timely, while not putting any pressure on us to make a decision one way or another.  After digesting the information she presented to us, we decided to give it a go.  It was the best decision we could have made.
Each property we stayed at received us with open arms and took very good care of us, because of Paula.  She also placed us in a smaller set of cottages in Western Kauai for a few nights, which we never would have found on our own.  Those two nights in Waimea were some of the best memories we have of our trip, and we owe it to Paula for her expertise!
"If you are ever thinking about traveling to Hawaii, please do not hesitate to trust Paula with the vacation of your lifetime!"
Hi Paula!
We had such a fabulous time on our honeymoon! Hawaii was so much more beautiful and exciting than I expected. Thank you so much for the lovely accommodations, and welcome gifts! The Andaz was stunning, and the service was fantastic! I highly recommend this place if you can afford it. The package you got for us saved us about $130/day on breakfast. The buffet was truly amazing, but we did have to remind them that the breakfast was included in or package. They were happy to accommodate when we showed them your itinerary. And the beach at the Sheraton was great. Saby took some surfing lessons, and there was a monk seal hanging out one day. The balcony was great with a view of that the rocky shore and some postcard sunsets.
Thanks again!
Saby and Betsy
What can I say?

The arrangements you made for us went off without a hitch. Because of your care, we experienced Aloha! in a real sense.  The plans you made for us relieved stress often felt when traveling.  At every phase of our trip, your preparation ahead of time on our behalf was obvious.  We had rooms, on all three islands, with the best views and most gracious staff.  The transportation you arranged for us was easily acquired and delivered.

In addition, all of the tips you gave us ahead of time definitely worked to our advantage.  Like, flights we scheduled at your recommendation, gave us the best options for getting to the airport, checking bags, and getting through security in a timely manner.  In addition, to name another tip, the senior pass to the National Parks was easy to use and saved us $50 in entrance fees.  

Best of all, the itinerary you suggested was perfect!  We enjoyed our stay in Waikiki but were ready to leave the hustle and bustle and explore more of Hawaii.  Then the Big Island blew us away and we thought maybe we should have planned a longer stay there (we almost skipped this island in our original plan!!).  But as you predicted, when we got to Maui, it was perfect and we wanted to stay for ever.  How did you know?

Thank you from the bottom of my heart for making this an experience of a lifetime.  You are truly the best.

Sincerely,

Esther and Timothy
I was so impressed with your professionalism and enthusiasm. You really are one of the best travel agents I have come across here in the States. We travel often to Hawaii and in the future you will be the first person I turn to. Thank you so much for all your hard work, and I look forward to taking advantage of your knowledge and organizing abilities in the future.
Tamara from Los Angeles, California
Oliver, Janelle, and Gabriel say:
Hey Paula, 

 

I just wanted to say thank you for putting together an amazing trip to Hawaii for us! Everything about our vacation was perfect and exceeded expectations. Our reservations and planning all went seamlessly. We had a blast visiting Waikiki and Pearl Harbor. The Kauai Marriott Resort was incredible! We were treated so well there and we just had an amazing time! Thanks for the mugs and the upgrade to a pool view, it was perfect!

 

My favorite time was the NaPali coast snorkel tour we did. Janelle's favorite time was the National Botanical Garden. Gabriel's favorite time was experiencing sun, sand and grass for the first time. And as a family just hanging around the resort and Kalapaki Beach was everyone's favorite time.

 

We hope to visit Hawaii again some day in the future, thanks for making our first adventure to the islands a memorable one!
Paula.
A HUGE thanks from the whole Bunker family for the wonderful time we had in Kauai!
Everything was perfect....from the beachfront accommodations you arranged, to the cars that were waiting for us at the airport! You managed to put together a perfect trip with absolutely no concerns on our part. All that was left was for us to have fun....and we did! I can only imagine how difficult it is, to put a trip together for twelve and then have to make the changes you had to make...not once, but twice...but you managed to do it!
We are so grateful...and have memories to last a lifetime!
We will definitely get in touch when we are ready for the next one!
Jan, from Hays, Kansas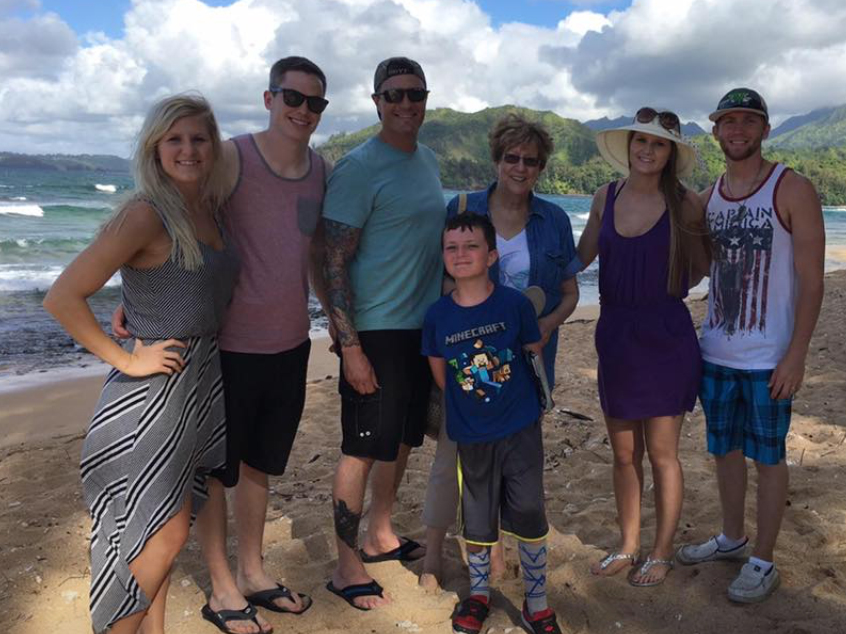 Though belated, my family and I wanted to give the highest compliments to Paula and her peers at Travel To Paradise! While we had long been looking forward to visiting the islands and especially getting to hike the Na Pali coast trail, our window of opportunity rose quite suddenly and we had some very specific needs as well as hopes for things that were a bit off the beaten path. Paula worked diligently to facilitate our trip and help organize our time to get the most out of our adventure. We'd recommend Paula and the agency to anyone who wants expert advice on Hawaiian vacations and knowledgeable guidance on all that is offered on the various islands.
- The Badger Family
We want to say thank you so much for your help in finding the best place to stay in Maui for our wedding and honeymoon. It was truly divine and we had the best time ever. Special thanks for your time and patience during the process. It was a great pleasure to work with you. I will definitely recommend your services as you are an expert in Hawaii travel!
Monica and Gabe from Tahlequah, Oklahoma
You are the kindest person…. I really appreciate the assistance for Trace! She is not able to travel without someone with her and this is a real treat for her. The wheelchair is absolutely fantastic! All this special attention will be very flattering for her. You are truly a very kind-hearted person. Thank you!
Susan from Friendswood, Texas
Mahalo!  We had a great time.
Huakailani School for Girls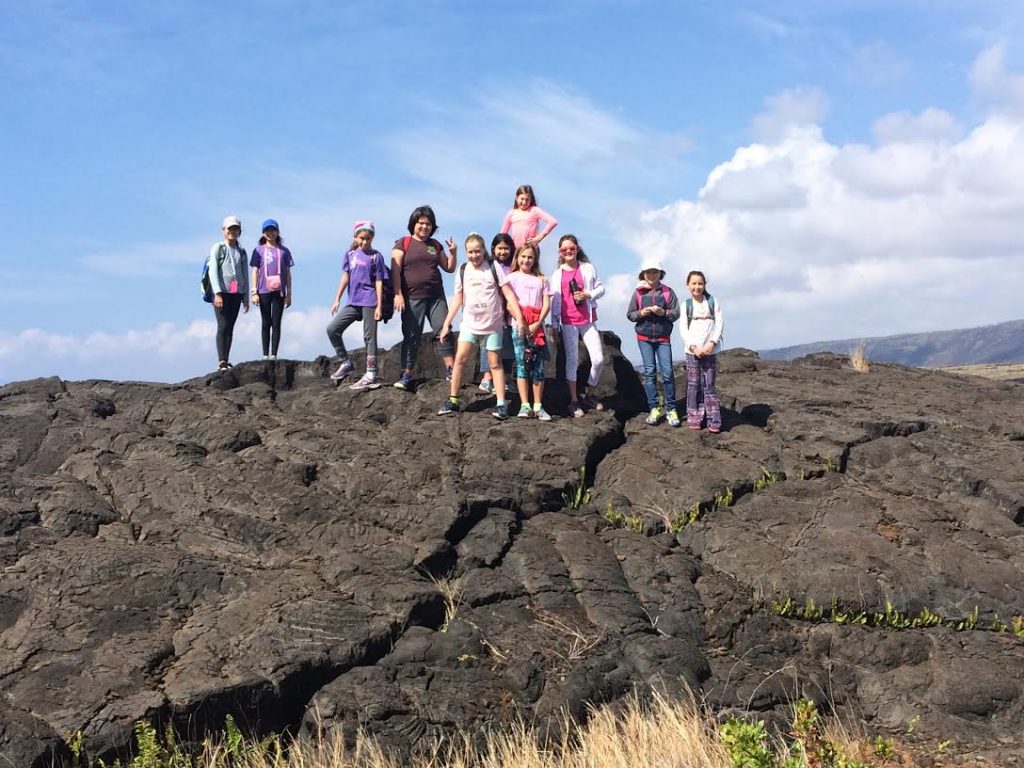 In short, we are having the time of our lives! I assure you we will be back, and any travel planning for future Hawaii vacations will include YOU! You do your job wonderfully, and I just wanted you to know. Thanks again for making this such a memorable vacation!
Jon and Vanessa from Addison Township, Michigan
I just wanted to say thank you for the amazing accommodations on our trip. Also my parents' condo was perfect. It was the ideal size and layout for the group who stayed there and also served as a wonderful meeting spot for our family activities throughout the week. Our wedding week was simply amazing and we couldn't have done it without you. Thanks again for your help and support getting us here!
Cliff & Molly from Virginia
Hi Paula,
Well Kauai has come and gone and as all good things go, they must end. We quite enjoyed our stay on Kauai and it ended up to be a good holiday for all of us. We were thrilled with the helicopter ride on a rainbow/waterfall kind of day.  We enjoyed the booths at spouting horn and the shops, food and beach at Hanalei Bay. It is absolutely beautiful with the waterfalls in the hill sides. Saw turtles and monk seals and even some wild boar. Of course lots of roosters which provided me many photo opportunities.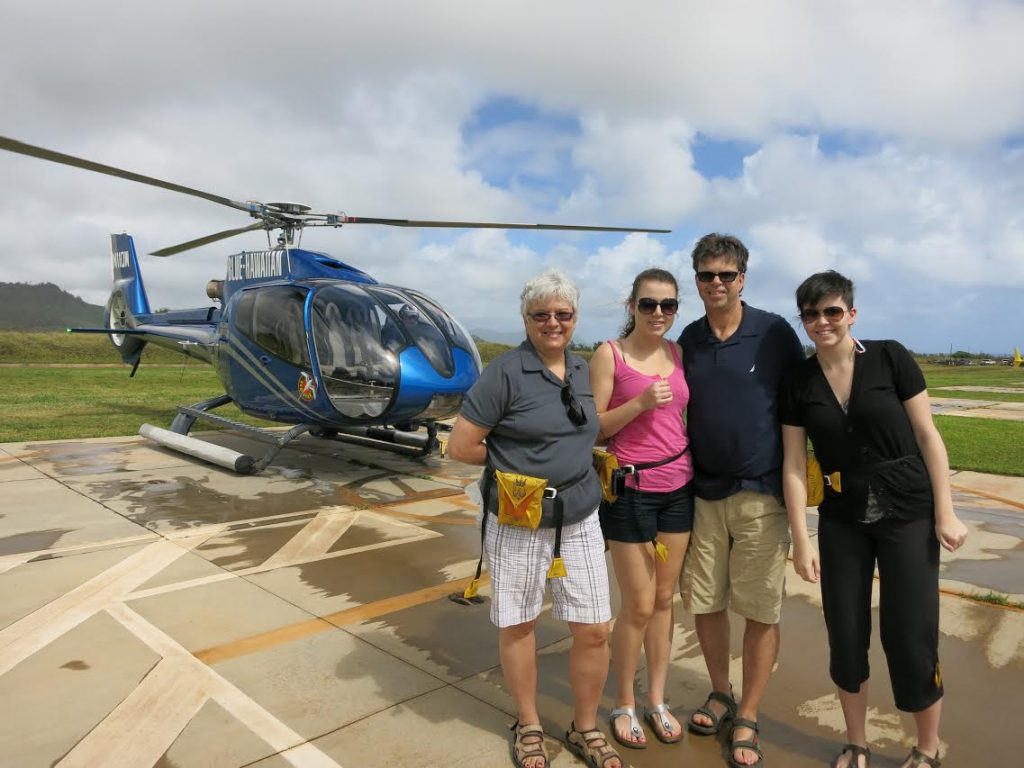 I got some great pictures and we came back with some great memories of the trip.  Next time I want to go for longer as I never really got to relax until the start of the second week.
I want to again say THANK YOU for everything you did for us. I expect that we will return again in the near future. We are thankful for the opportunity to experience a piece of paradise for our 2 weeks.
Take care and mahalo again,
Wayne and Ginette and girls
Thank you for all of your help in setting up our vacation last month. The resort was absolutely stunning. All of your assistance was greatly appreciated and I will gladly consult you again when we take our next excursion your way.
Bill from San Francisco, California
Our trip was amazing and we couldn't have had more fun. We wouldn't have been able to do any of it if it wasn't for you. Thank you for all the help, attention, and work you put into this. You really made the short amount of time I had with Kyle mean the world to me, and I appreciate it more than anything. He's already gone back to Iraq. Thanks again.
Caitlin and Kyle from Lakewood, Washington
In this busy world, where hours are so precious it really means a lot when special people like you take the time to help others. We SO appreciate all the time and effort you put into our Hawaiian holiday. You are wonderful! We look forward to doing business with you again.
Becky and Gregg from San Clemente, California
Are you a satisfied Travel to Paradise client? PLEASE share your story & pictures to aloha@traveltoparadise.com. Mahalo 🤙