Travel to Kauai

 
- 
"The Garden Isle"
The Hawaii you always thought of – green and lush with more beaches per coastline than any of the other Hawaiian islands.
If you want to travel to Kauai, expect spectacular scenery at every turn.
Size: 562 Square Miles (4th largest island)
Population: 65,689 (2008)
---
Largest City: Kapaa

Travel to Kauai - Points of Interest:
---
Napali Coast - Kauai's claim to fame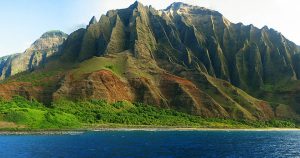 What you'll find there are some of the most gorgeous views in all of Hawaii. A carpet of tropical foliage soften the rugged peaks.
---
Wailua Falls - The iconic twin stream waterfall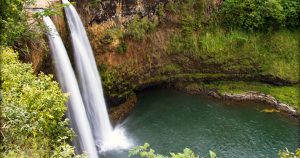 Wailua Falls might look familiar to you if you were ever a fan of the TV show Fantasy Island.
---
Waimea Canyon - The Grand Canyon of the Pacific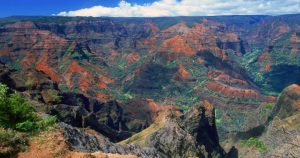 Waimea Canyon is about 10 miles long, a mile wide and over 3,500 feet deep.
---
Travel to Kauai, and take in the sights: