Now, a rock garden might not have been on your vacation to-do list. But don't let that stop you from checking out the Garden of the Gods - Lanai's Top Attraction!
The Garden of the Gods is no ordinary rock garden! The formations and colors you'll see there are amazing, almost extraterrestrial. There are rock towers, spires, and other strange formations. Go for a walk there, and you might swear you're walking on the moon!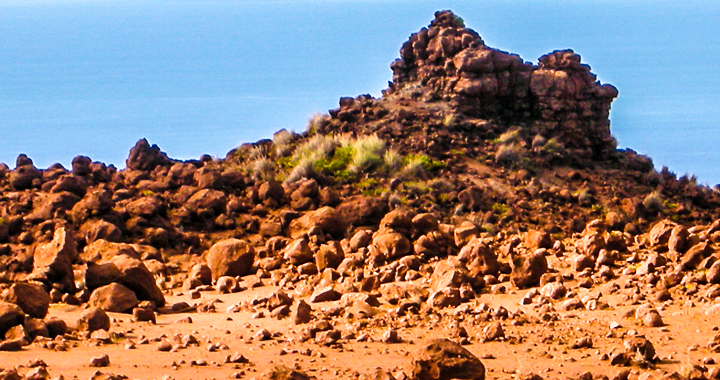 How did the Garden come to be? Well, scientists would have you believe the formations were caused by hundreds of years of erosion. However, Hawaiian lore tells a much more fascinating tale! Legend has it that two priests, one from Lanai and the other from the island of Molokai, had a competition against one another to see who could have the largest, longest-burning fire. The battle lasted so long that the priest of Lanai, in his determination to win, used every piece of vegetation he could find to keep the flames burning bright. When all was said and done, though, he was left with the rocky, barren landscape that you see at the Garden today.
Be aware that traveling to the Garden of the Gods, which is about 45 minutes from Lanai City, is not entirely straightforward. You must rent a 4×4 vehicle (such as a Jeep) – regular cars can't make the trip over the bumpy road. Also, be sure to pay attention to the weather before you go; the road closes when there has been too much rain because it's just too muddy and makes the road totally impassable.
Visiting the Garden of the Gods will be a memorable experience at any time of day. BUT the best time of all to go is dusk. At that time, the unique light in the sky casts an amazing glow over the Garden. Then, the rock transform colors from brown and orange to red and purple. This is Lanai's Top Attraction , and NOT to be missed!
Brought to you by Travel to Paradise - your Hawaii Travel Agent vacation expert!