Want a short and easy hike that takes you to some absolutely breathtaking scenery? I strongly recommend making time to go and see the Iao Needle in the Iao Valley on Maui.
The Iao Needle is a completely natural lava-rock formation that towers over onlookers at 1,200 feet from the valley floor up into the air. From sea level, it's actually a whopping 2,500 feet tall! This historical natural monument is nestled within Iao Valley, which is a beautiful 4,000 acre, 10-mile-long state park.
Don't worry that the park is so big, though, because the walk to the Iao Needle is paved and only 0.6 miles, so it's a very short and easy to stroll. Along the way you'll wander past a pretty stream as well as lush tropical scenery and gardens. You'll also see a number of signs telling the tale of the Iao Valley's rich history.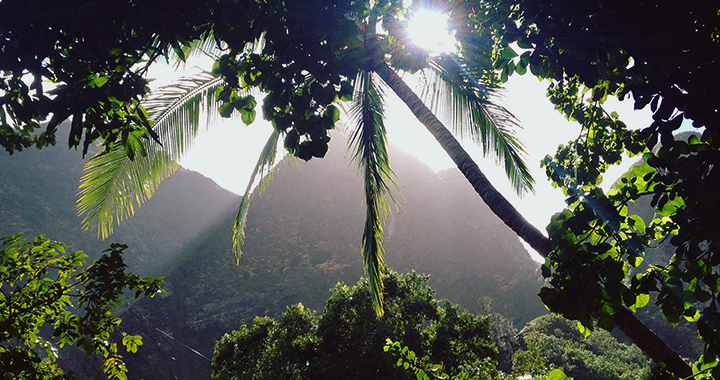 In 1790, the Iao Valley was where King Kamehameha the Great was victorious in battle over the ruler of Maui and his army. Maui's troops used the Iao Needle as a lookout point, but Kamehameha's warriors still managed to be victorious. The Iao Valley is also where ancient Hawaiian nobility have been buried, so the ground there is sacred and revered in Hawaiian culture. Some people swear they can sense the spiritual and historical importance of this area in the air when they go to visit.
The best time to go is early in the morning, when the top of the Iao Needle is less likely to be obscured by clouds. It's also a good idea to bring mosquito repellant and sunscreen, and don't forget to never leave any valuables in your car. If you want to make a day of your trip to the Iao Needle, you can also go on a lovely family-friendly rainforest walk in the area as well as stop in for a visit to the nearby Hawaii Nature Center.
Photo Credit: stephenpace on Flickr
Brought to you by Travel to Paradise - your Hawaii Travel Agent vacation expert!